I have to decided to celebrate the success of ethnic models. They (we) have proven to be the look designers/people would die to have: mysterious, sensual, exotic.
Green eyes, black eyes, fair skin, ebony skin, numerous hues of hair. Beauty diversified.
Carmen Solomons. South African.


Charo Ronquillo. Philippines.


Chanel Iman. African-American.



Kang Seung-Hyun. Korea.
Jaslene Gonzalez. Puerto Rico.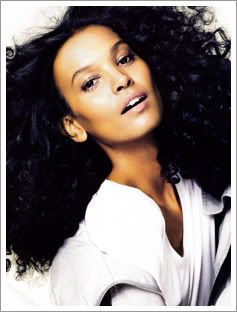 Liya Kebede. Ethiopia.
Carolina Ribeiro. Brazil.